The Companies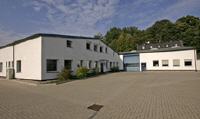 Tiefenbach Water Hydraulics, Inc., based near the famous Niagara Falls in Canada, is an integral part of Tiefenbach Wasserhydraulik in Germany and provides a design and support service for a number of the English speaking markets. Tiefenbach Wasserhydraulik, located in Essen in Germany, has over 60 years experience in the developing and manufacturing of water hydraulic control systems, valves and components. Tiefenbach places great importance on continuous product development, something which makes it very easy for us to offer tailor-made solutions to our customers.
Production
Using the latest CNC technology and by keeping the vast majority of its manufacturing in-house, Tiefenbach can offer enormous flexibility of design, short delivery times and first-class quality. Tiefenbach is a manufacturing driven company. Our machines are upgraded at regular intervals so we can benefit from the efficiency and quality of the latest design standards. The fact that we can cut manifolds up to 10 tonnes in weight on our own equipment means we can guarantee that, from planning to testing, each step is under the watchful eye of our quality department. In fact very little at Tiefenbach is outsourced.
Design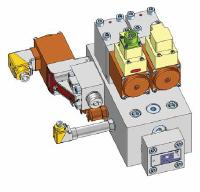 Our manifolds and components are designed using powerful CAD programs with a variety of solid modelling techniques. The programs, all generated in Step-File format, allow for easy data exchange with other CAD users, a great benefit for customers, reducing both error and cost.